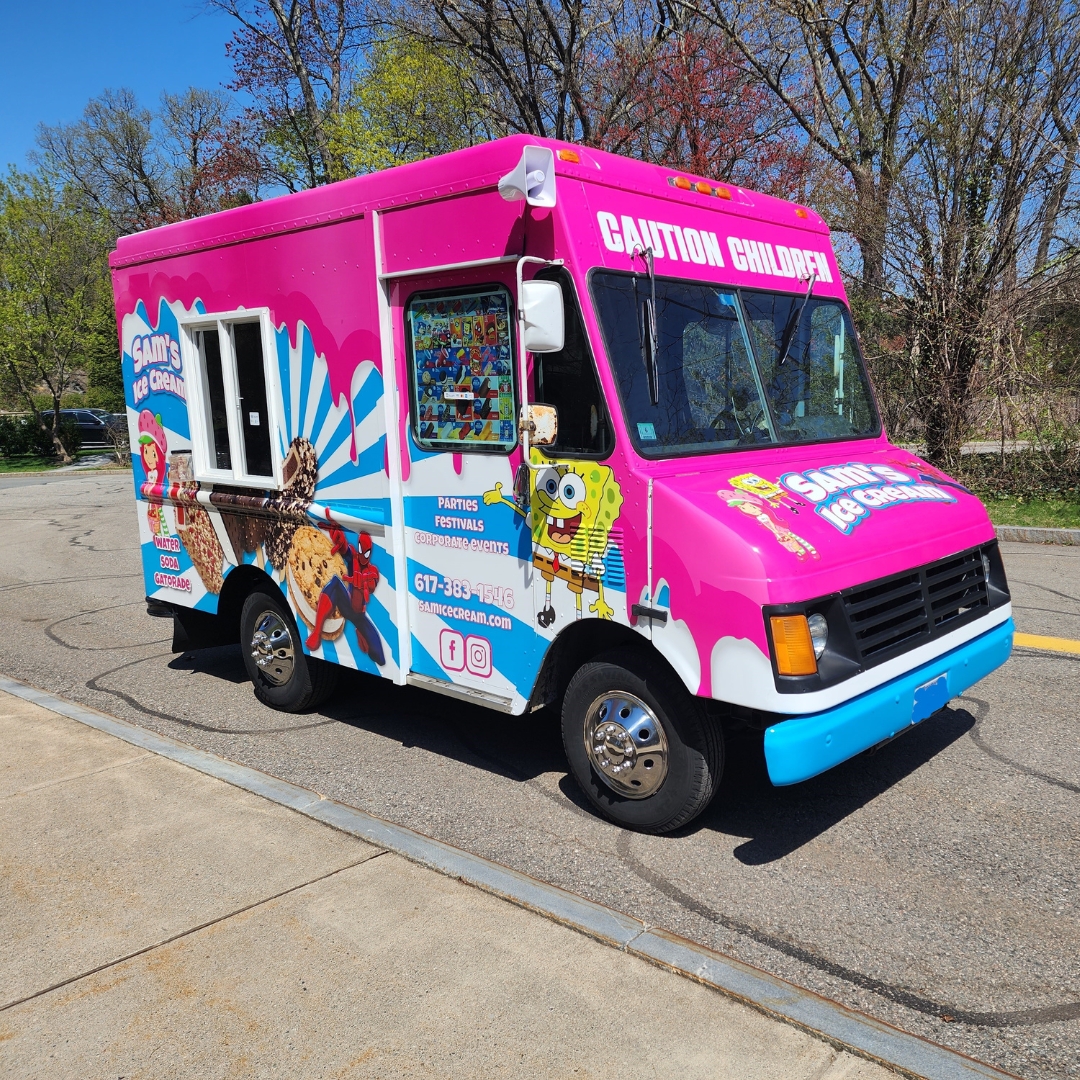 Sam's Ice Cream is family owned and operated since 2008 and has been known as the best ice cream caterer that serves the Greater Boston area and Suburbs, offering trucks rental with the most delicious and top-branded ice cream treats. Our new and gorgeous trucks seek to preserve this sweet old fashioned tradition with a new, modern style.
Are you searching for an ice cream truck to cater your next event or party? Look no further; You've come to the proper location.
Contact us today, and we guarantee a fun and memorable experience with proficient service and exceptional ice cream treats for your next event!